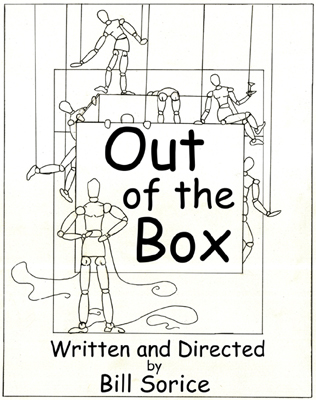 OUT of the BOX was first produced by Cold Gin Productions at the Producers Club Grande Theatre in New York City on September 14, 2005.

The production was directed by Bill Sorice. Sets by Fatima Sorice. Lighting and Sound by Regan Glover. The production Stage Manager was Christine Deluca.

Logline: Larry took the path "they" told him to take - an education, a decent job, a nice car and a wife who's life's ambition is to buy a house in Long Island. Is that it? What does it take to think OUT OF THE BOX? This character driven timeless comedy explores breaking down barriers and demystifying unconventional mindsets.


Genre: Comedy Time: The Present

Pages: 80 Place: New York

Cast: 4M / 4F Running time: 1:36


more info...